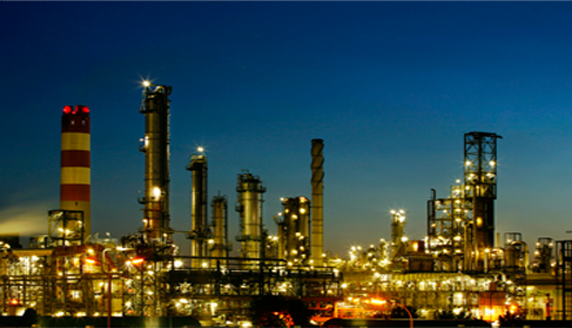 DESCO draws upon its vast experience in the engineering and heat transfer fields with our global network of engineering professionals and designers applying technologies to optimize solutions for our customer's heat transfer applications.
In applications involving gases, liquids, steam and two-phase flows, DESCO provides components, systems and solutions through a wide variety of cost effective heat exchangers and associated engineered products that solve problems and improve efficiency for a multitude of industrial markets worldwide.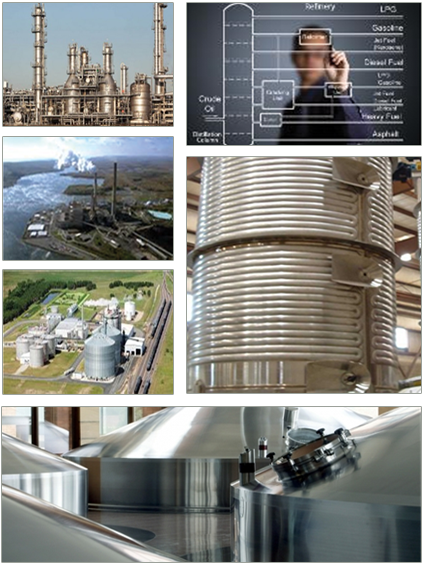 With thermal control critical in most chemical processing applications, DESCO's various lines of heat exchangers provide improved capacity and efficiency in erosive and corrosive environments providing that critical thermal control. DESCO can offer heat transfer solutions for duties associated with fertilizer, pharmaceutical, plastics, and petrochemical production.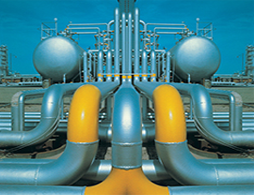 Typical Applications:
• Reactor thermal control
• Reboilers
• Solids drying
• Condensers
• Wash water heating
• Waste water heat recovery
• Closed cooling loops
• Flue gas & waste gas heat recovery
• Corrosive & erosive fluid thermal control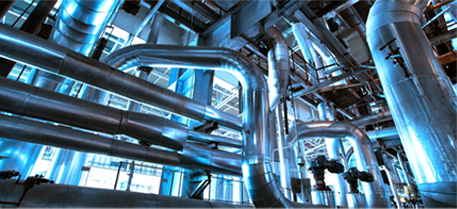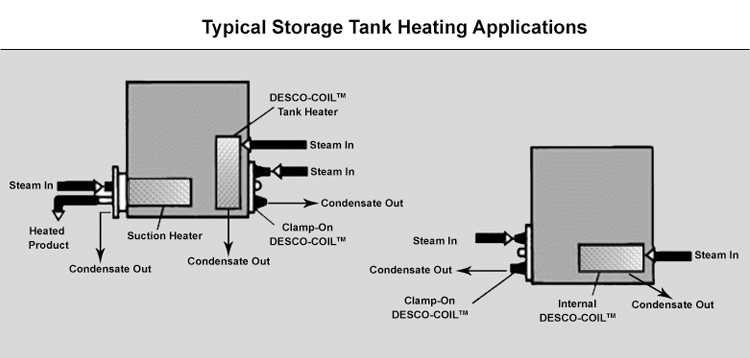 DESCO offers a wide range of heat exchangers for offshore, onshore and land based applications that help reduce maintenance costs while maintaining production rates. Our equipment is designed to handle two-phase mixtures, corrosive environments, extreme temperatures and pressures present in oil and gas processing.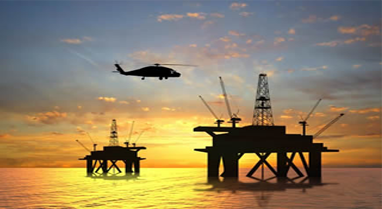 Typical Applications:
• Drilling fluids processing
• FPSO crude oil heating
• Crude oil desalting
• Crude oil heating
• Sand & water removal
• Heat recovery
• Waste liquid heating
• Storage tank heating
• Lean amine cooler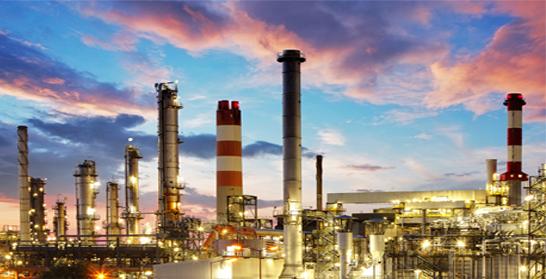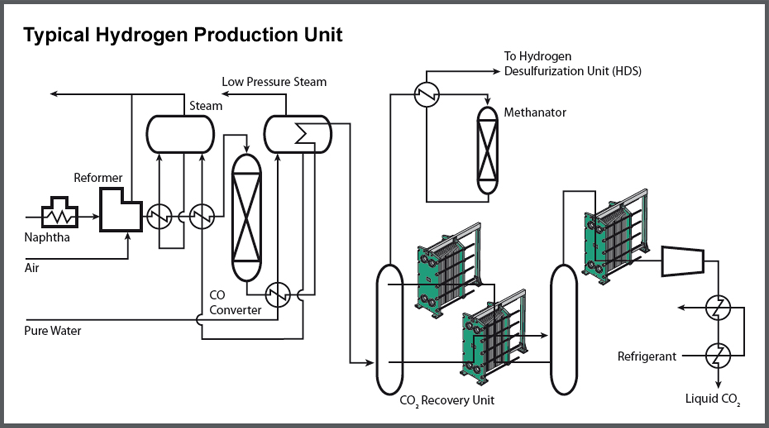 For both fossil fuel fired and nuclear power plants, DESCO provides solutions for heat transfer requirements in this critical service. Whether it is power conversion cooling utilizing compact heat exchangers or equipment for renewable or thermal power, DESCO can provide a solution.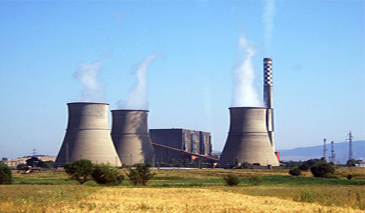 Typical Applications:
• Closed loop cooling
• Feed water pre-heaters
• Stack gas re-heaters
• Condensate sub-coolers
• District heating & Cooling
• Condensate purification
• Heat recovery
• Lube oil cooling
• Generator thermal control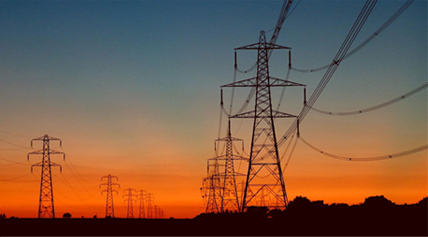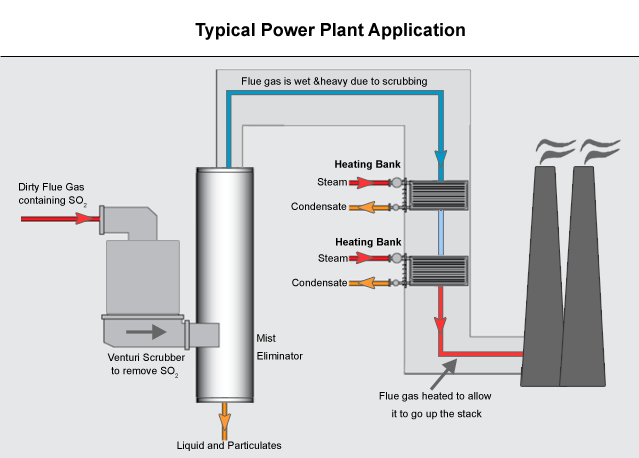 In a market that dictates the use of primarily titanium and other exotic materials because of the damaging effects of sea water, DESCO's network of engineers and designers have extensive experience in providing heat transfer solutions for shipboard applications where space and weight savings are critical.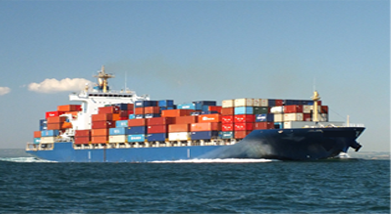 Typical Applications:
• Cargo hold heaters
• Electronic system cooling
• Central fresh water cooling
• Service water heating
• Engine jacket water cooling
• Lube oil cooling
• Heat recovery
• Ramp de-icing
• Spilled oil recovery heating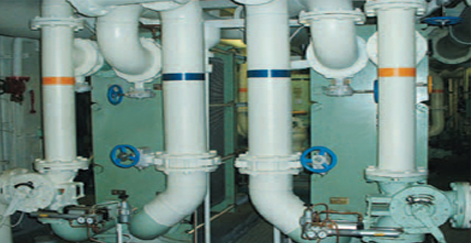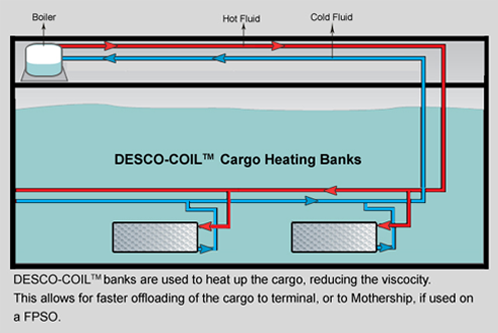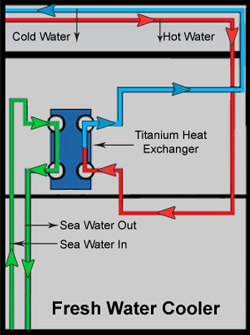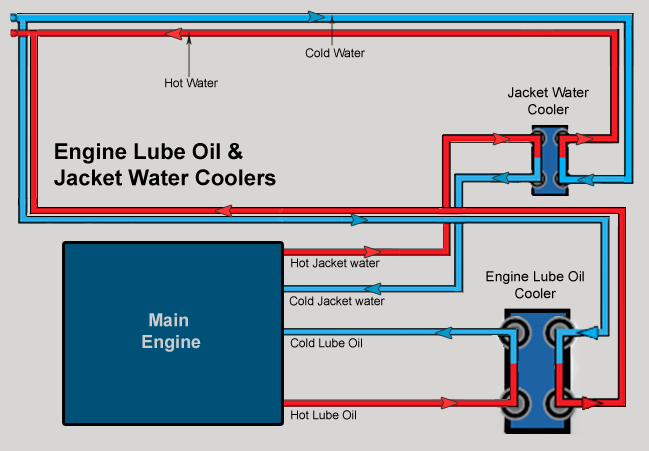 DESCO offers a broad range of engineered equipment to support the growing renewable fuels market. Whether it is ethanol or biodiesel fuel production or a geothermal power application, DESCO has the heat exchangers that can provide thermal efficiency, critical to market sustainability.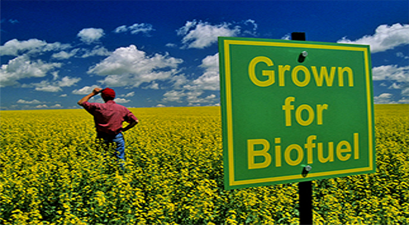 Typical Applications:
• Heaters & interchangers for mash,
beer feedstocks
• Coolers for ethanol production
• Tank and suction heating
• Biomass drying
• Reactor heating
• Condensers
• Vent condensers
• Geothermal interchangers
• Blowdown heat recovery
• Vent condensers
• Geothermal interchangers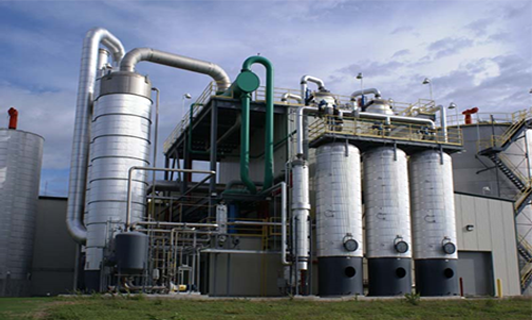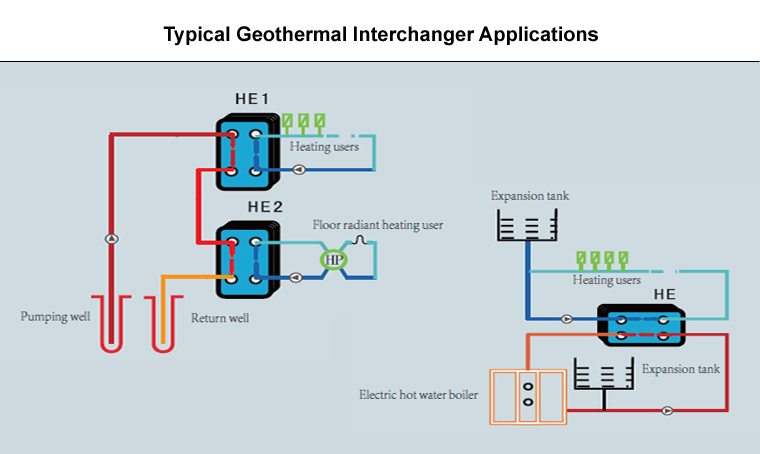 For industrial, commercial, or district cooling and heating applications, DESCO has the plate & frame heat exchangers that can provide flexibility and thermal efficiency, even with requirements having close approach temperatures.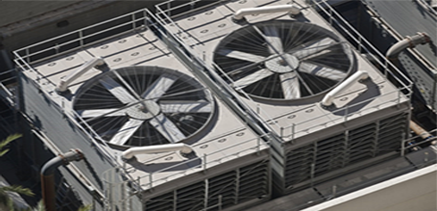 Typical Applications:
• Free cooling for chiller by-pass
• Static head isolation
• Thermal storage
• Instantaneous heater
• Waste heat recovery
• Geothermal heating isolation
• Blowdown heat recovery
• District heating isolation
• Cooling tower isolation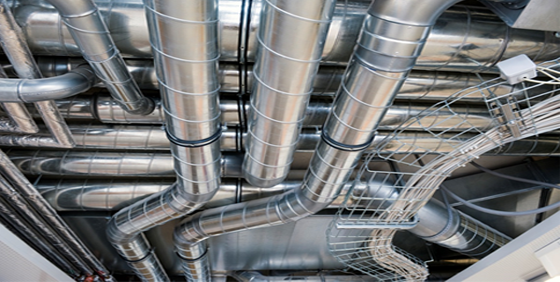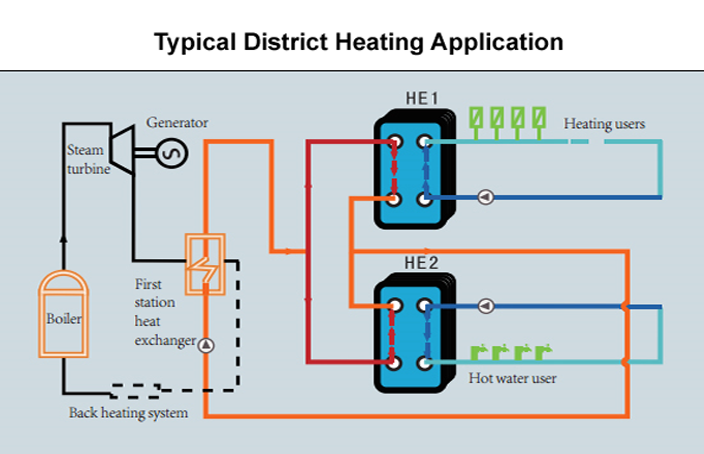 DESCO has the capabilities to meet the heat transfer requirements of both the commercial and industrial refrigeration markets. With significant experience in developing shell & plate heat exchangers, we can provide equipment that can be used safely with selected refrigerants.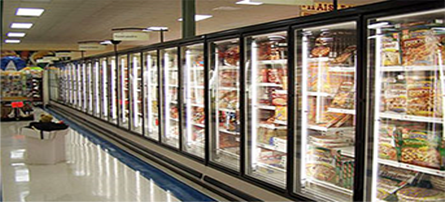 Typical Applications:
• Cascade refrigeration
• Water/Glycol chillers
• Ammonia chillers
• Glycol Ammonia chillers (2-stage)
• Absorption chillers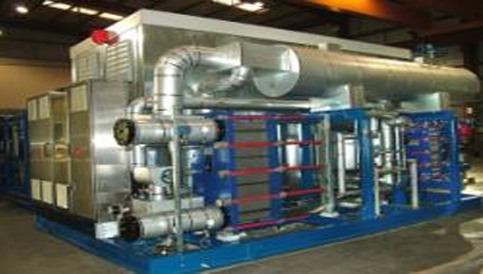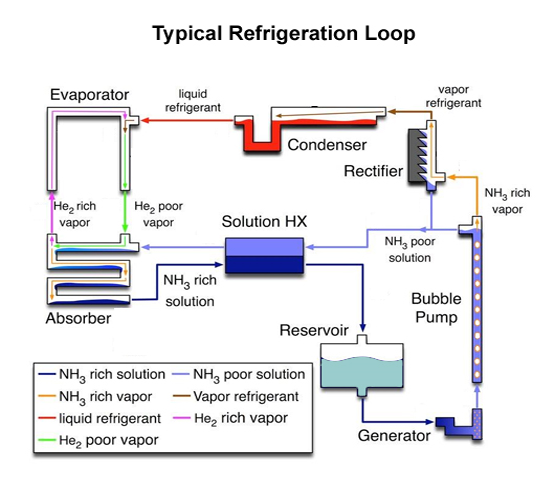 DESCO supplies equipment designed to meet the specific requirements of beverage producers, breweries and food processers. Our design team has had considerable experience addressing heat transfer requirements associated with beer, freeze dried products, sugar, soft drink, wine and distilled alcoholic beverage production.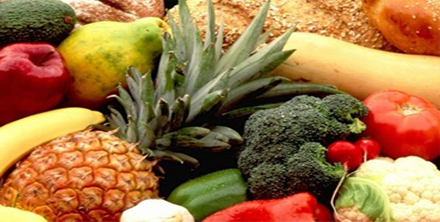 Typical Applications:
• Freeze drying banks
• Fluidized bed dryers
• Fryer tank heaters
• Exhaust heat recovery
• Cane sugar processing
• Wine tank cooling
• Cold food display
• Steam table heating
• Brew kettle heating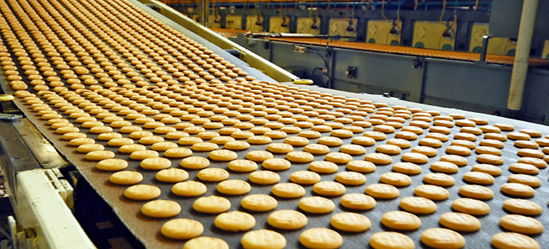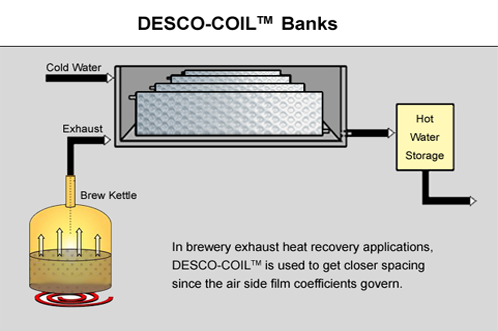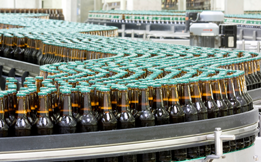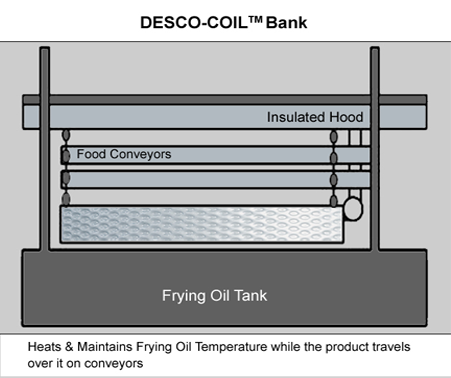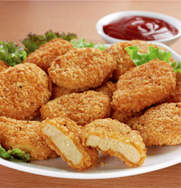 Pulp & Paper Processing – This market segment uses several types of plate heat exchangers that DESCO designs and furnishes. The needs of this market require optimum heat transfer with minimum maintenance. Our efficient and flexible heat exchangers are well suited to meet these requirements.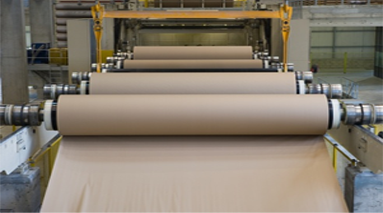 Typical Applications:
• White water heating
• Heat recovery
• Log vat heating
• Mill water heating
• Black liquor cooling
• Bleach solution cooling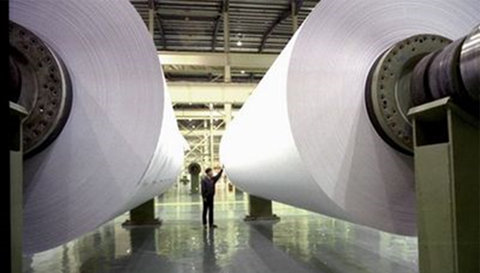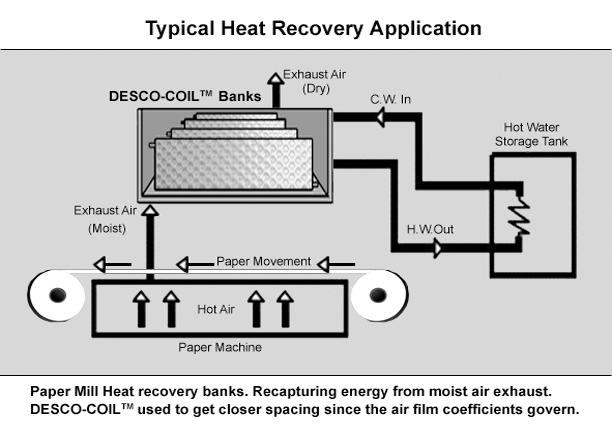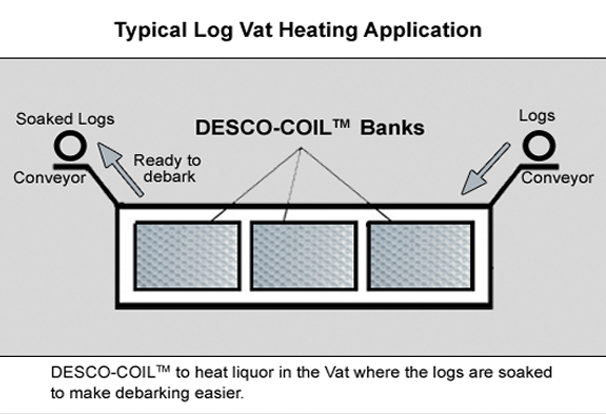 The primary focus in this market group is the supply of specialty heat exchangers custom designed for diverse market segments to include automotive, metals, water & waste water treatment, textile & carpet, machinery and mining.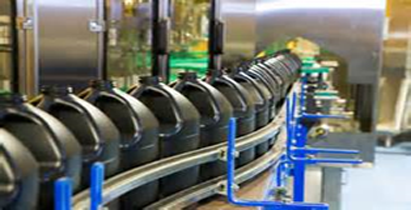 Typical Applications:
• Rolling mill cooling
• Locomotive diesel oil cooler
• Metal finishing solution heating
• Welding machine cooling
• Hydraulic oil coolers
• Drum warmers
• Cryogenic shrouds
• Centrifuge coolers
• Waste water heat recovery
• Heating & cooling of plating solutions